Our mission is to offer the people of India and the App makers an ingenious technological solution which facilitates digital inclusion in the true sense.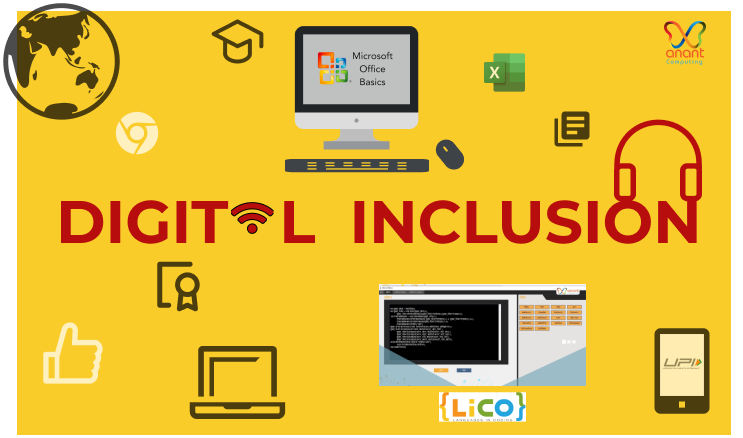 Our Vision is to bridge the digital divide by dissolving various barriers and enabling digital consumption of mobile applications for the Indian masses.
1.
Participants/Students are engaged in a Digital literacy program.
2.
Participants/Students are now aware of accessing digital devices and internet.
3.
Digital Literacy and awareness increases due to easy of learning.
4.
Drives Digital transformation and reduces the digital divide
5.
participants interested in a career can pursue advanced course.
There is a vast digital divide in the grassroots segment of India. The first step is to provide them with primary information. To boost digital literacy, we have a course, Digital Warrior. It is a 40-hour course in which we train students with
Basic Information about the computer
World of Colour
Libreoffice/ MicrosoftOffice
Understanding Internet
Post the basic training we train students with an advanced course- Digital Commander. It is a 70-hour course in which topics like
Basics of Programming and programming language.
Hands-on with IDE
Lico Technology
Communication with servers
Steps to build an application.
The courses offered are steps to becoming an individual who can be digitally literate and can go to places without facing any technical hindrances.